Best Coffee Shops In Minsk, Belarus
The Belarusian capital city of Minsk is an up-and-coming city for bars and cafés. This list includes some of the newest and trendiest cafés on the block, mixed with some of the city's more traditional old-school coffee venue hangouts. Whatever choice you make, this is a city with some truly relaxing cafés for your eating and drinking pleasure. Keep reading on for the best coffee shops in Minsk, Belarus.
Best Coffee Shops In Minsk, Belarus
Manufactura (Manufactory)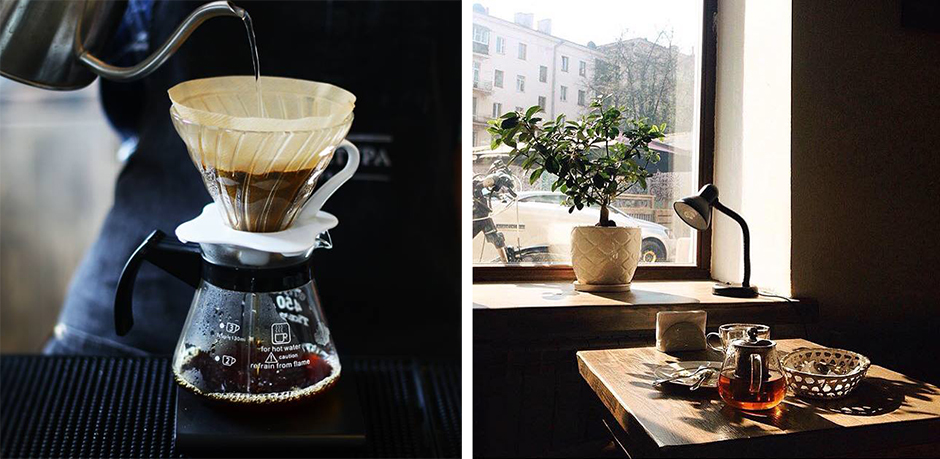 The first coffee house in our list, which can not be ignored – "Manufactura". How does it differ from a dozen other places in Minsk? First of all, the grains are fried here on the spot, which means that the coffee will always be saturated and fresh. You can choose between classic types of coffee and almost 10 kinds of unique drinks, for example, cooked in siphon or airpress. It is also one of the few coffee houses offering vegan coffee with soy milk. The interior is restrained and laconic, suitable not only for a friendly meeting, but also for short negotiations with colleagues.
Karl Marx st., 17
26
Quiet and cozy coffee house, located on Sverdlov Street near the railway station. Here you can drop in during a working coffee break, for a hearty breakfast or for unhurried work. Here they modernize the classic varieties of coffee, offering an alternative. Therefore, even if you buy coffee here daily, you can always surprise yourself with something new. By the way, the barista "26" became the winner of the latte-art championship. Visit the coffee shop "26" and see for yourself personally.
Sverdlov st, 26
Zerno (The Corn)
The coffeehouse "Zerno" opened in 2012 and since then has never ceased to amaze their visitors. To begin with, it is here that for the first time, alternative methods of brewing coffee were tested, which later liked of Minsk residents. Inhabitants of the capital in their positive responses praise high-class coffee and ask for a recipe of a Zerno's pie with spinach.
Prospect of Independence, 46; Kozlova st., 6
Seadog & Freinds 
Seadog & Friends is a tiny coffeehouse running by an award-winning barista. Even though they started recently imagining Minsk without it is almost impossible. Here they roast their own coffee beans. Also, they have different techniques that they use for alternative brewing methods. They don't just serve you coffee but you can explore and enjoy every sip you take.  Along with good coffee, you also get a range in small delicious deserts. The cafe is not too spacious, in fact, it's very cozy and the surround is comfortable and welcoming.
ulica Zalataja Horka 1, Minsk, Belarus.
Why Knot 
Why Knot is a cozy coffeehouse located near the railway station. The cafe offers different techniques in brewing methods including the classic ones. They offer Victoria Ardunio black eagle coffee magic which is fancy. Along with that they have Chemex, Aeropress, and V60 too.  Well, the cafe has a minimalist approach to interior design with a light and fresh atmosphere. To have the best experience, go with a desert or croissant along with your favorite cup of coffee.
Ulica Valadarskaya 21, Minsk, Belarus.
Surf Coffee 
Surf is one of the best coffee shops in Minsk which is different from any other coffee shop. The place is not for meetings or office works. Instead of that, the cafe focuses on lighting up the mood and make joy the main part of the experience. The cafe offers a beach bar vibe with the decoration of surfboards all around. They have a wooden interior matched with a green terrace. You can order your coffee, lemonade or a milkshake from here. This place is perfect to take a break from your busy life.
Ulica Kirava 19 2Н, Minsk 220030, Belarus.
News Cafe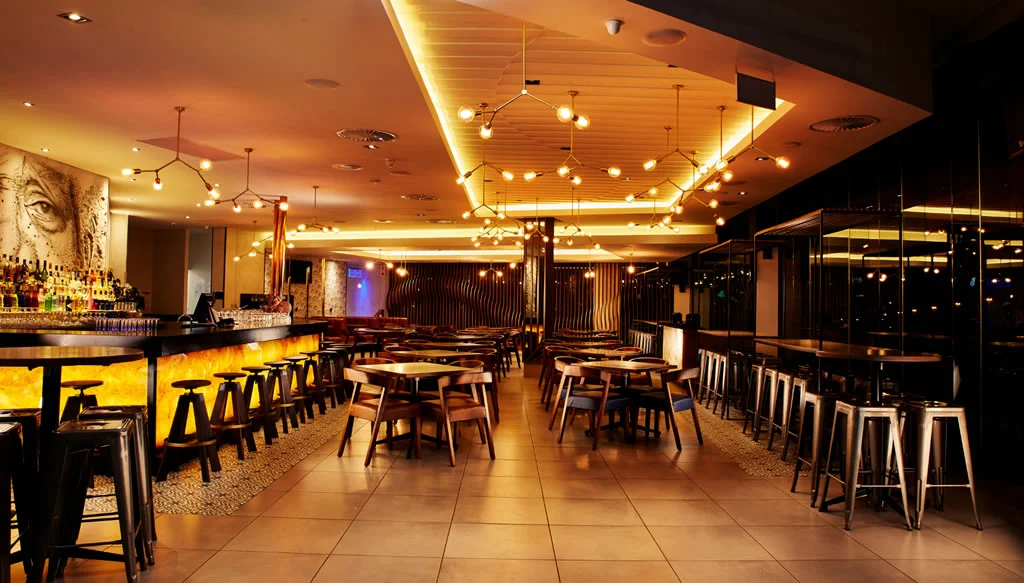 With a delightful black-and-white interior, News Cafe seems like a step back in time. However, this is a cafe with Wi-Fi and a presence on Facebook and Instagram, adding itself to the modern list of good working spaces in the heart of Minsk, the Belarusian capital. News Cafe serves up modern coffee recipes, which can be sipped whilst reading the latest news – a newspaper and magazine stand contains local and international literature, hence the café's name.
On top of a well-prepared coffee selection, there are tasty cakes and pastries to accompany your cappuccino, latte or Americano. Other treats include a lunch menu featuring soups, salads and some salmon and pork options. The venue is also licensed for alcohol and stays open until midnight.
Tags :
Belarus
coffee shops
drinks
Minsk