Best Restaurants In Perth, Australia
From white linen fine dining to cosy neighbourhood eateries, there are a lot of contenders for the best restaurants in Perth.
Regardless of what you're in the mood for, one of these places should have you sorted. It's a tough list to narrow down, but here are the very best restaurants in Perth, in no particular order (because that would just create too many arguments).
Best Restaurants In Perth, Australia
Coogee Common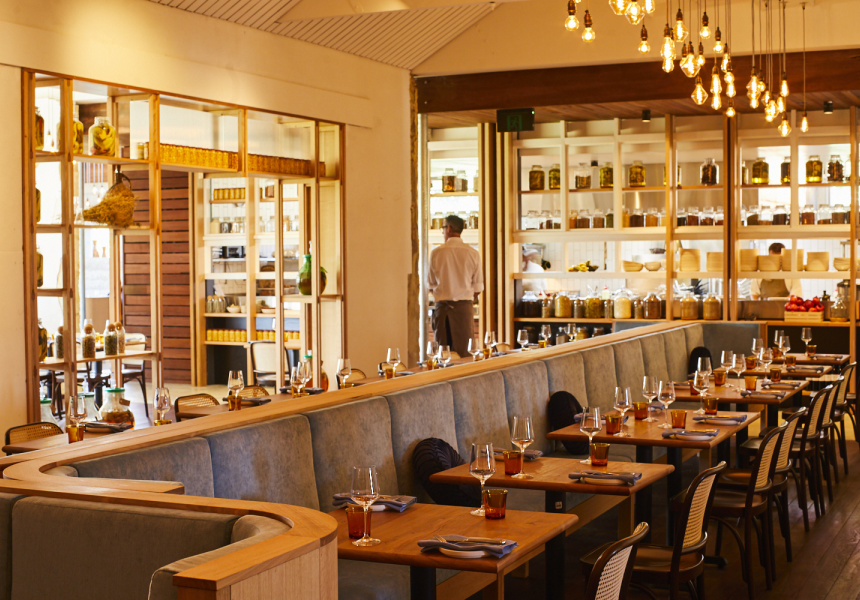 Housed in the Old Coogee Hotel, Coogee Common is brought to us from the team behind Bread in Common (which also scored a spot on this list of Perth's best restaurants, by the way). Head Chef Scott Brannigan has developed the seasonal menu around produce in their on-site garden so all dishes are simple, fresh and bursting with flavour. If you're just after a nibble, there are share plates available which are best enjoyed over a drink or two, whether it's a local wine, a botanical cocktail or their housemade elderflower soda. Green thumbs out there will want to book the garden tour which includes a welcome cocktail and a two-course meal for just $60.
Bivouac
Since opening way back in 2011, Northbridge restaurant Bivouac has remained firmly in our list of favourite restaurants in Perth. With a delicious range of share plates—think grilled halloumi and honey, smokey beets with cashew whip, and slow-glazed goat shoulder—it's Eastern-inspired menu perfectly serves both the bite-and-go diners and all-night grazers. Throw in one of their delightful custom cocktails or a bottle from the exceptional wine menu and you're in for one helluva night.
Le Rebelle
Le Rebelle is an intimate restaurant and wine bistro bar, inspired by the old romanticism ('romantica') of classic Parisian and New York bistros. With beautiful and cosy interiors, atmospheric lighting and ace staff to guide you through your night, Le Rebelle is a breath of fresh air. The menu is full of 'classiques' like the much-loved crab toast, the duck liver parfait or the Wagin duck with frites, though we'd recommend just going for the carte blanche menu and letting them do the deciding for you. The drinks program is just as important as the food with a wine list that is phenomenal—tight, thoughtful and intriguing.
Manuka Woodfire Kitchen
The integrity inherent in chef Kenny McHardy and in the food he chooses to put on your plate, is the single biggest ingredient in his success. McHardy quietly (no mission statements, no manifestos, no sustainability finger wagging)  lives and breathes his beliefs in farmer direct sourcing, seasonality, sustainability and no or low waste. All these actions take time and energy to manage but, from where we see it, he has never wavered.
Rockpool Bar & Grill
Rockpool Bar & Grill might not wear a flannel shirt and Una Bomber levels of facial hair, metaphorically speaking. It may not make the endless online lists that breathlessly pump the tyres of the latest new thing. But its combination of stunning cookery, use of exquisitely sourced produce and a well-executed service model, makes this stalwart one of the best restaurants in WA.
Young George Bar & Kitchen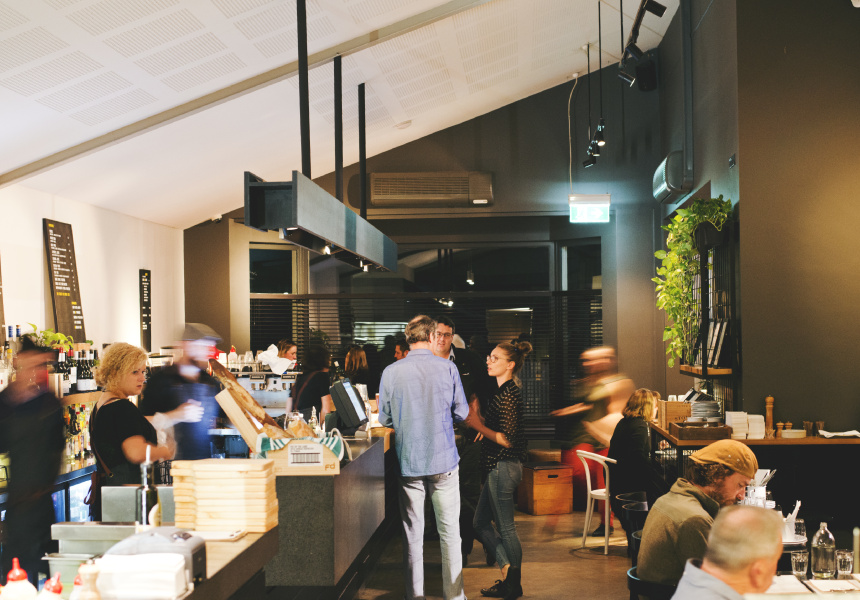 Vibrant and energetic, Young George charms is one of the best restaurants in Perth you should not miss. One of a small cluster of restaurants that have transformed East Fremantle's George Street into a culinary mecca in recent times, this sleek neighbourhood bar doesn't just serve a range of select drops from renowned and lesser known wineries, it dishes up some of the most delectable and dynamic food on offer in Perth.
Madalena's
What's not to love about a place where you can swim in the ocean as an apéritif? A liberal attitude towards sandy feet and wet bathers is just one reason why Perth has fallen hard for this beachside address styled on the neighbourhood bars of Europe. While personable floor staff and a focus on new-wave wines contribute towards Madalena's appeal, most are lured here by the West's most essential seafood cooking.
Butterflied Rottnest Island herring with pickled cucumber; golden red emperor wings accented with white pepper and a crudo of razor prawns and silken tofu in a ginger dressing speak to the kitchen's imagination and close working relationship with enthusiastic local fishmongers Fins. The $40 fish, frites and salad weekend lunch special for two revels in the value, both on the wallet and palate, of less celebrated species such as nannygai and flounder. Chef and Andrew McConnell alumus Adam Rees is no one-trick ponyfish, though. Roasted, dehydrated and fried squash with almond cream and buckwheat demonstrates respect for vegetarians. Slivers of just-set lemon tart – and another dip in the sea – make for the sweetest goodbye.
Tags :
foods
Perth
restaurants