The Most Stunning Beaches In Indonesia
Indonesia is an archipelago which consisting of five main islands and thousands of small islands and is surrounded by many oceans. No wonder then that Indonesia has a lot of attractions on the beach. Starting from mediocre beaches to the most beautiful beaches in the world are here. If you want a holiday on a beach with white sand, clear sea water, and surely a very exotic landscape, these are some of the most stunning beaches in Indonesia that you can go visit.
The Most Stunning Beaches In Indonesia
1. Nusa Dua Beach, Bali
Nusa Dua Beach shows you what a Balinese beach is all about: sugary white sand, tranquil waters, and plenty of nearby attractions. It's like a postcard of a tropical island hideaway brought to life — especially at sunrise, when the sky casts a crimson glow on the sapphire sea.
Just a 20-minute drive from the Ngurah Rai International Airport, Nusa Dua Beach is a convenient place to soak up the sun on a short trip to Bali. The calm surf makes this beach an ideal attraction for families looking for a safe place to swim and sunbathe for hours on end. Plus, Nusa Dua Beach is home to some of the top-rated family resorts in Bali, like The St. Regis Bali Resort, which will take care of your every need on your trip to Indonesia. This is the stuff beach vacation dreams are made of.
Don't just stay on the sand, though. There are many tour operators who offer glass-bottom boat trips, which showcase the marine life that flourishes beneath the surface of the water. Other attractions around Nusa Dua Beach include self-drive jet skis, underwater sea walker experiences, and parasailing.
2. Pink Beach, Komodo Island
Most tourists visit Komodo Island in search of the destination's eponymous dragons — the largest lizards in the world. The species has been protected since 1980 at the island's Komodo National Park, a UNESCO World Heritage Site that welcomes tens of thousands of tourists every year.
But Komodo Dragons aren't the only attraction on this island. The destination is also home to one of the best beaches in Indonesia, Pink Beach. The area gets its name from its flamingo-pink sand that looks like something in a Dr. Seuss story. Its rare blushing color comes from the red shells of tiny coral insects known as foraminifera that mix with white sand, giving the beach its eye-popping pink tint.
More than just a colorful environment, Komodo's Pink Beach is also a delight for divers. Coral gardens in the serene, shallow waters offer tourists plenty to explore with a snorkel or scuba gear.
3. Gili Trawangan, Lombok
The Gili Islands, a cluster of three tiny islands to the northwest of Lombok, have long been a favorite destination for island-hopping backpackers in Indonesia. They maintain a unique charm and a laid-back atmosphere that hits all the right notes for a fun weekend.
While each of the Gili Islands has stunning coastlines, Gili Trawangan boasts some of the best beaches in all of Indonesia. Think gentle turquoise waters washing up on glistening white sand, shaded by flowering trees. They feel like a world away from Gili T's main drag of lively restaurants and beach clubs. It's worth renting a bike to explore the beaches during your stay on this car-free island.
If your hotel or lodge lends out snorkeling gear, take advantage of the offer. The waters around Gili T are filled with vibrant marine life, especially sea turtles. You can often find the graceful shelled creatures swimming just 15 or 20 meters from the beach. Seeing sea turtles in the wild is a magical experience that might become your favorite memory of your trip to Indonesia.
4. Gili Meno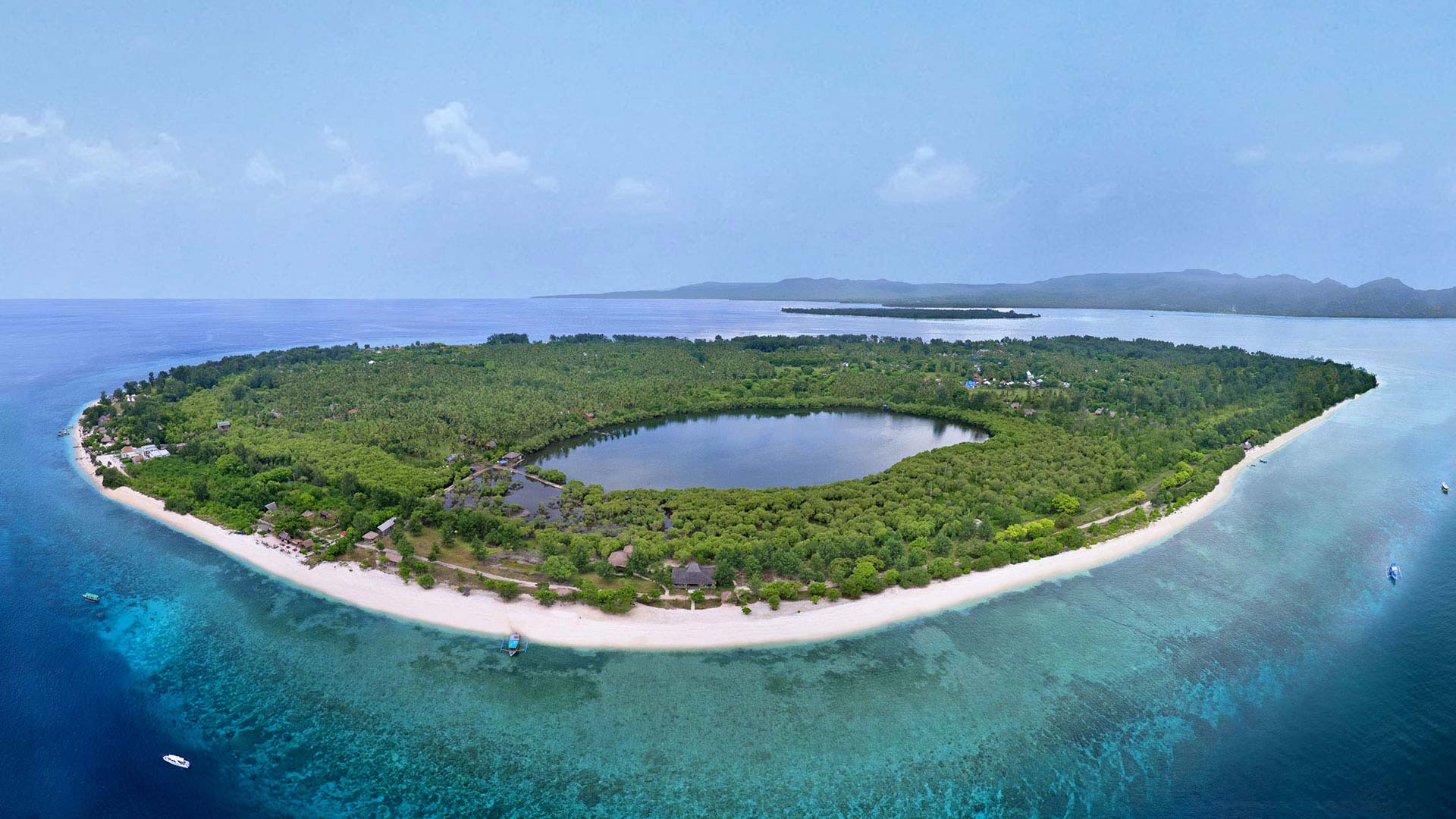 With a very chilled out feel, the island of Gili Meno is ideal for people looking for a peaceful, relaxing holiday and is particularly popular amongst honeymooners.
Lying just off the northwest coast of Lombok, Gili Meno has some of the best beaches in Indonesia for visitors to enjoy. There are lots of great seafood restaurants and hotels that cater to all budgets scattered about here and there.
The fact that there are no cars on the island highlights its relaxed pace of life; apart from scuba diving or snorkeling in its crystal-clear waters, there is not much else to do other than lounging on its glorious and secluded beaches.
Best of all, you're only a few minutes' boat ride from the more lively islands of Gili Air and Gili Trawangan, both boasting stunning beaches and a huge array of accommodation, restaurants, and nightlife.
Tags :
Indonesia
Stunning Beaches
travel